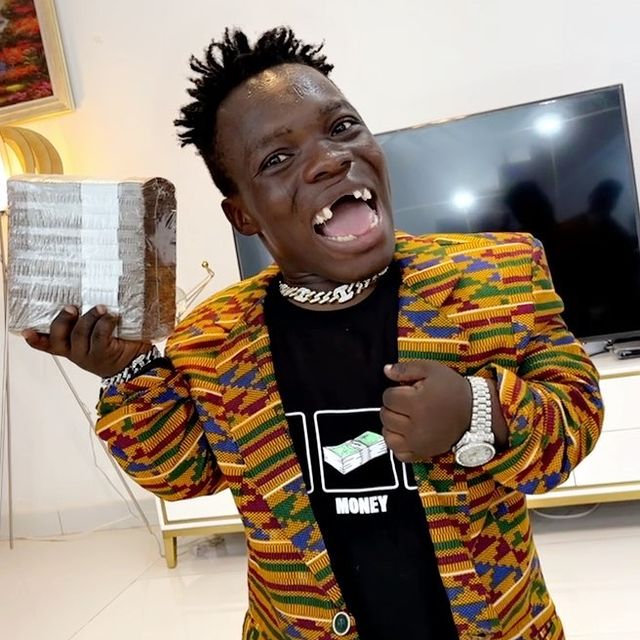 I'm Not A Comedian, I'm A Young Rich N*gga - Shatta Bandle (Viral Video To Watch)
Wriiten by: @MrTraore224
Popular Ghanaian dwarf celebritiy Shatta Bandle hits the internet hard again, he revealed that he's not a comedian, because he's just a young rich n*gga livin his best life, and people should stop calling him fake on social media.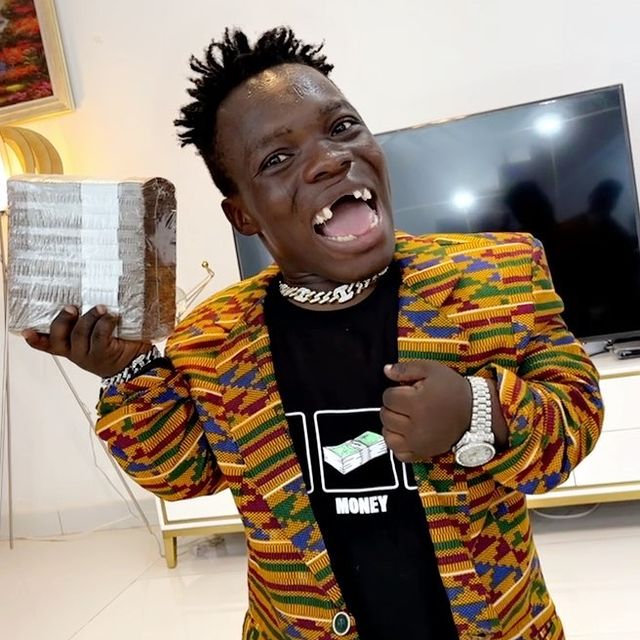 In a viral video on his Instagram, in which the young rich n*gga shows off his latest diamond wrist watch and a huge bandle of Ghana cidis, he also asked some question for those who trolling him about his rich life living.
"If you call my watch fake? Can you call my money fake?".
He even went far by saying Ghanaian don't recognize him in this media, but once he knows he's the only star in Ghana and as far that he's rich, if it's fake it's fake but he is real.
Watch video below: