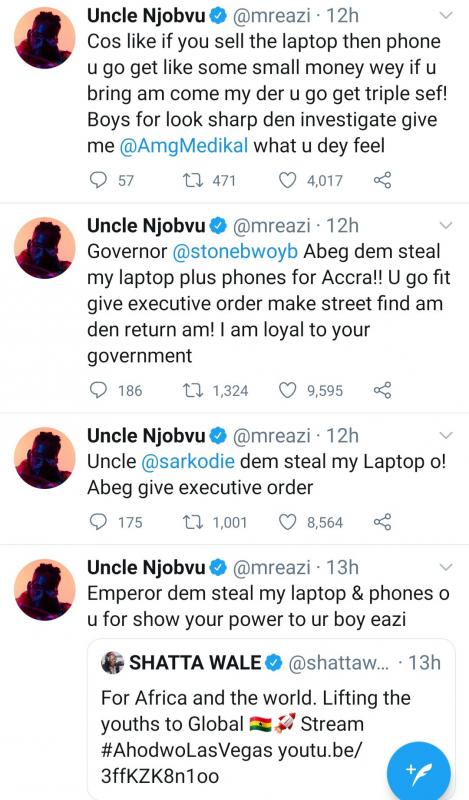 Mr Eazi Pleads With People to Lookout for His Laptop
Yesterday afternoon Nigerian Afrobeat music mogul Mr Eazi tweeted that his laptop and phones had been stolen from his apartment in Accra, starting the hashtag #FindMrEaziLaptop which is currently trending.
This preceded a series of tweets towards other music industry A-listers asking for their help in the matter. One tweet directed to Shatta Wale read "Emperor dem steal my laptop & phones o u for show your power to ur boy Eazi". After still not getting the gadgets back with the help of his celebrity friends, he turned to persuasion, offering the person who has the laptop triple what they would get from selling it.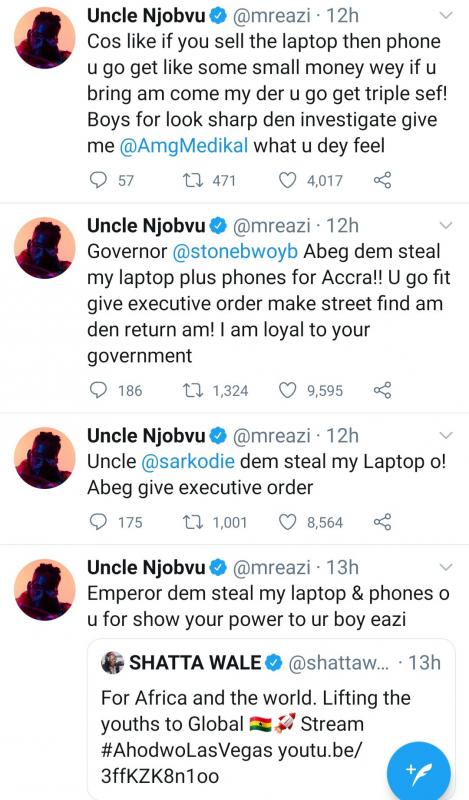 This morning after still no luck he's reached out to the president of Ghana, His Excellency Nana Akuffo-Addo.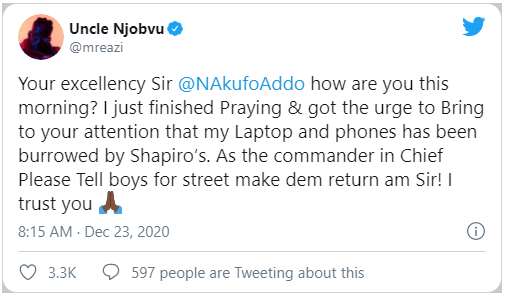 Even though his latest update tells of someone buying him a new 2020 version of his laptop, lets pray they return his laptop and phones soon.

Written By Drea D