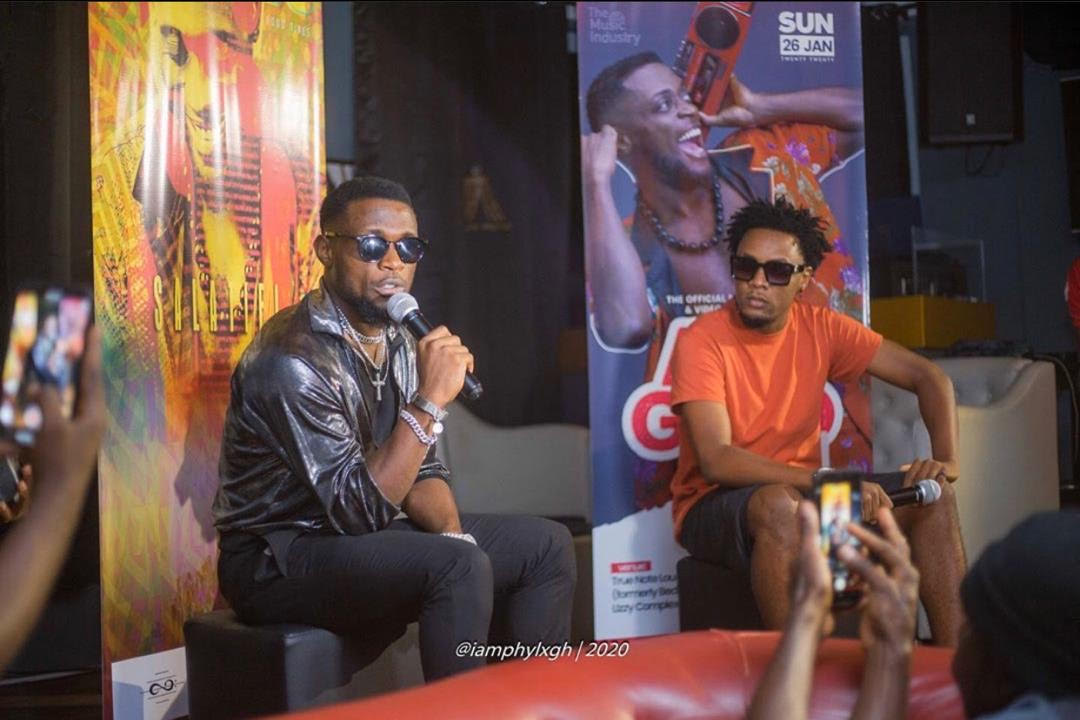 Faisal Carter Aka ChampagneeLee hosts Cameroonian Singer and record producer Salatiel at his meet the press
Cameroonian top producer and singer Salatiel was in Ghana to promote his latest single tittled "Aya Gayo".
The event was hosted by Faisal Carter and the two had lengthy conversations with regards to some of the records he had produced alongside working with Beyoncé on the Lion king album.
As  to  how he got featured on the lion king album, the "Anita" hitmaker stated " his manager received the call in May, we were pleasantly surprised because we did not pitch, we did not lobby..we just received a call from a management company from the USA saying they were working on a Beyoncé Album, we checked you (Salatiel) out and would you like to work and collaborate on this album?" He continued to say " seriously we did not know how it was going to happen, we even had our doubts so we went and did our background check of the company, who they were and what they represented if it wasn't a scam but it was actually legit".. Salatiel couldn't make it to Los Angeles in time because when the call came in May he was having a national tour.
He did his recording in Cameroon( a three way live recording) with Beyoncé and Pharrel wiiliams. His new song "Aya Gayo" which he explained meant "Good vibes" is a good piece with a video to it and doing really good. He also stated that Sarkodie is the biggest act from Ghana known in Cameroon even tho he has not being there to play any major show or concert and that Stonebwoy, shatta wale, king Promise, Mugeez, Manifest and a few others are also known in his country. He expressed his gratitude to Faisal Carter Aka ChampagneeLeefor his amazing hosting skills and how he made him feel at home in Ghana.