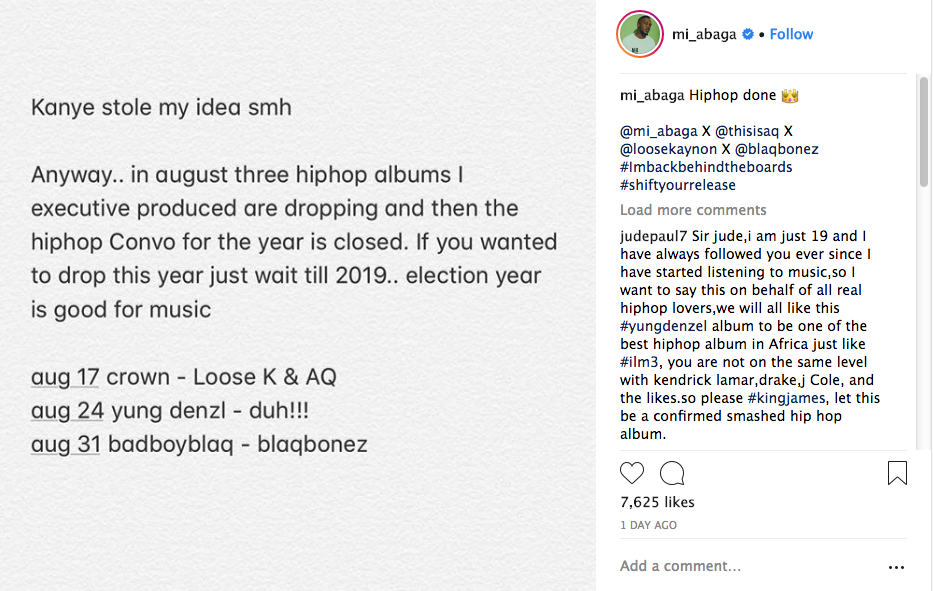 MI Abaga reveals he is releasing three albums back to back, says Kanye West 'stole' his idea
MI Abaga recently revealed that Kanye West stole an idea of his
- He made this known injest while revealing he was set to release three albums back to back - The Nigerian rapper is also set to release his Yung Denzl album in August 2018
Popular Nigerian musician MI Abaga shocked many with a statement he released via his social media handles recently. He announced that he was going to release three albums where he was executive producer consecutively. First, Crown by Loose Kaynon and AQ will be released on August 17, 2018, this will be followed by his Yung Denzl album that will drop on August 24, 2018. Finally, BadboyBlaq by Blaqbonez will hit stores on August 31, 2018. However, this is not what raised eyebrows.
It was his claim that famous American musician and fashion entrepreneur Kanye West stole his idea.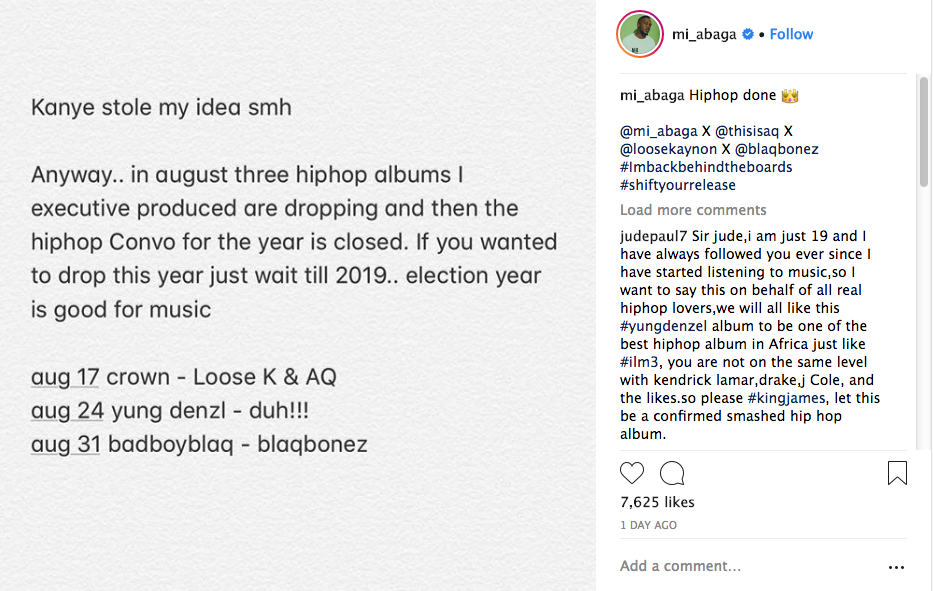 Now he said this because Kanye had earlier done the same thing, that is, announce three albums including his own which were also released consecutively. It is quite clear that Abaga made the claim in jest.
By: naija.ng