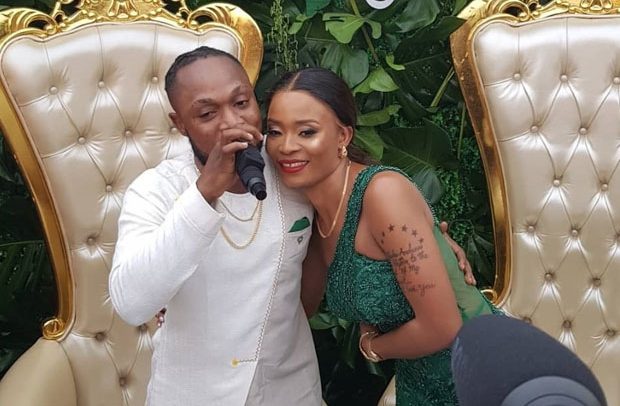 Only lazy men are worried about marrying,dating;ambitious women -Keche Andrew
Ghanaian music sensation, Keche Andrew, has expressed his perspective that only lazy men are concerned about marrying ambitious women.
The Keche music group member, in an interview, shared that he is not bothered by the ambition of his wife, Joana Gyan Cudjoe, to become a Member of Parliament in the 2024 general elections.
Keche Andrew detailed by saying; "I have known my wife from the beginning that this is who she is and nothing gets me worried about her ambitious decisions."
"There is nothing to be afraid of having an ambitious wife and if you're a man who is not a hardworking person then such things will get you worried," he added
Speaking in an exclusive interview with Amansan Krakye on Cape Coast-based Property FM, the superstar asserted that he has nothing to worry about as he is equally working just as his wife is doing.
He further indicated that his wife, who is also his manager, made it known to him at the beginning of their marriage that she will oneday venture into partisan politics and so therefore not surprised she is doing so at the moment.
"But as for me, there is nothing to be worried about because I'm doing my work and she's also doing her job. From the beginning, she made me aware that in future she wants to venture into partisan politics and I even encouraged her to do so," he averred
He acknowledged his wife's political aspirations and expressed support for her endeavors.