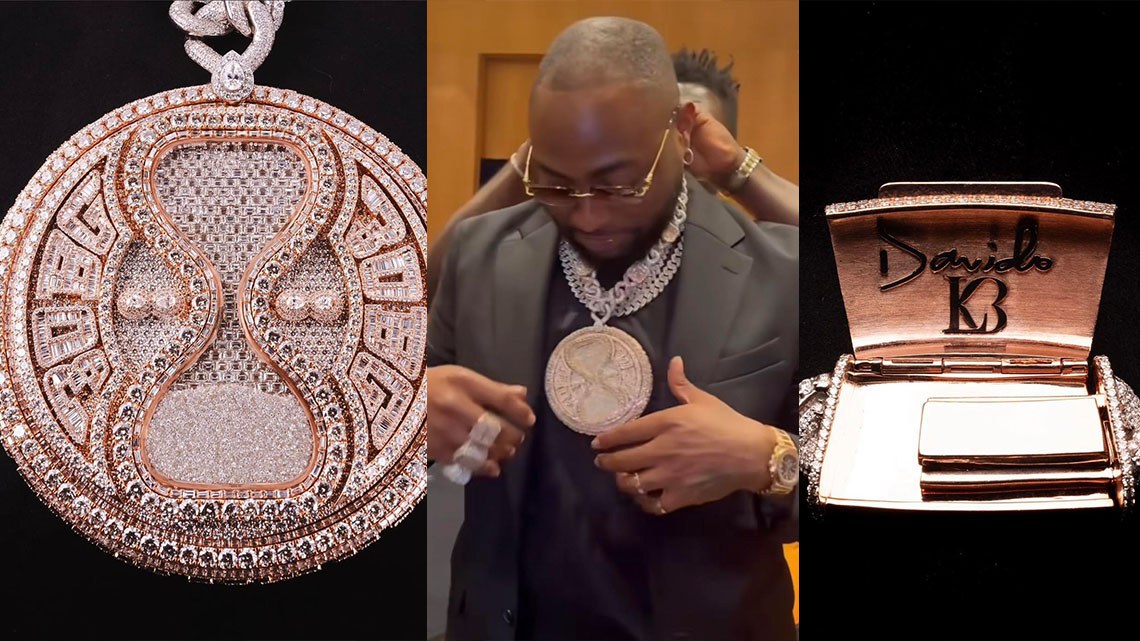 Davido's bespoke pendant, dedicated to the success of his new album 'Timeless!
A timeless 'hourglass' design, crafted with meticulous detail and hand selected diamonds. A moving hourglass, enclosed with diamond dust.
A 350ct diamond pendant, weighing 1.5kg. Crafted with meticulous attention to detail. This exquisite pendant features hand-picked diamonds, constructed with a 1 carat pear diamond above the pendant. 4 - 0.5ct pear diamonds in the centre.
Designed in-house by our Local Kettle Brothers jewellery specialist team Cole, Emmanuel and Ethan.