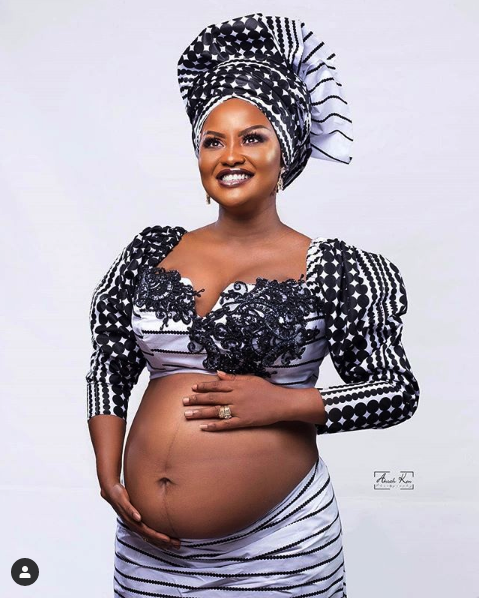 (Photos) Mc Brown Shows Off Her Heavy Pregnant Belly With This Emotional Message
By; @boytraore224
The Ghanaian actress and Kumawood movies super star, Mama Mc Brown finally decided to show her pregnancy long time waited.
The Kumawood actress was long time a center of moquery after getting married and spent more than 2 years without a sign of prgnancy. But in her own words the Ghanain beauty and chariamatic actress Mc Brown captioned the picture like this.
"I've had many tears and sorrows
I've had questions for tomorrow
There've been times I felt so all alone
But in my lonely hours
Yes, those precious lonely hours
God let me know that I was His own
I thank God for the Mountains, the Storms, the Valleys, the Ridicules, through it all I learned to trust in Him and God has given me Blessed Consolation. This is what faith In God could do. Believe In HIM For Your TESTIMONY #MYTESTIMONY IS HERE
#ThankYouGod"
See photo