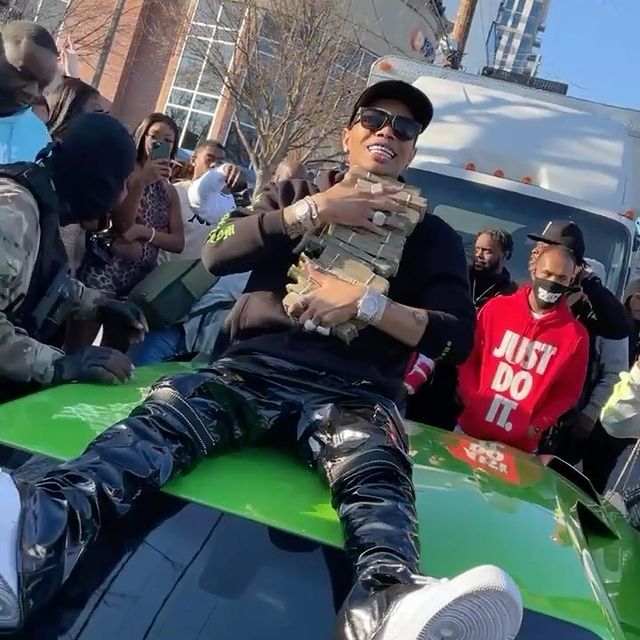 Yogotti Bought A Super Car Lambo For His Signee Lil Migo On His Birthday. (Video)
Written by: @MrTraore224
American rapper and businessman Yogotti is a man of his words, and changing the narrative of the streets.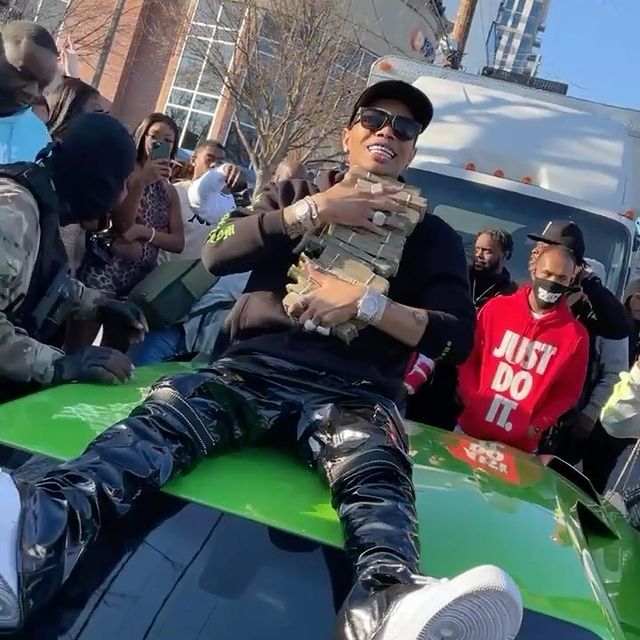 The rapper who owns Blac Youngsta Record is known for his generous heart toward the talent on the streets. If y'all remember on the 26th of January Yogotti shared some video on his IG sharing cash and ice to his new signees inside his studio with the caption
"TODAY DA DAY ‼️ #WhoReallyGivingStreetNiggasChance."
And this time is a green Lambo he bought for one of his talented signees who goes by the name Lil Migo, he posted this on his IG and captioned it like this
"Created a Tree for Success Where Everybody can Eat @BlacYoungsta Dat was Gangsta @1_lilmigo Happy Birthday Kid ‼️ I Know you Getting paper But let's put dis music out!!!  #CMGMillionaires #HeavyCamp"
Well! at the other end Lil Migo also posted on his IG saying...
"Tell @lilbaby I Need In On Lamborghini Boyz Mixtape @blacyoungsta Changed A Nigga Life Since Day 1 Love You Forever This The 2nd Best Day Of My Life , The 1st One Was Signing Now This, With Out The 1st Best Day This Best Day Wouldn't Of Came Thank You & @yogotti Keep Guiding The Streets & Giving Young Niggas Like Us A Chance 2 See The Bigger Picture #SUPACMGHEAVYCAMPLAFAMILIA"
This is how the game can change for a better forever and never, lifting others make the empire bigger and stronger.
Watch video below