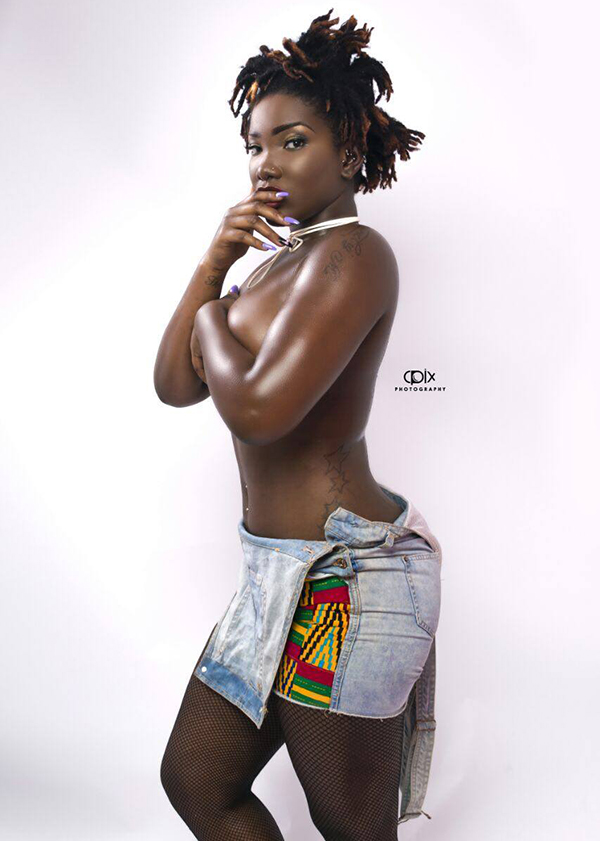 Don't Compare Me To MZBEL, My Bad Girl Brand Is Different - EBONY
Fast-rising Dancehall artiste Priscilla Opoku-Kwarteng, a.k.a. Ebony, has received a lot of criticisms for the way she dresses sometimes, which is described as seductive or 'semi nude'. She revealed on Peace FM's Entertainment Review on Saturday 2 September, that that is who she is and people should stop comparing her to Mzbel.
" My brand is a bad girl brand,and when i say bad girlit it doesnt mean i go round sleeping with men. that is how and who iam and ghanaians ahould learn to accept it.