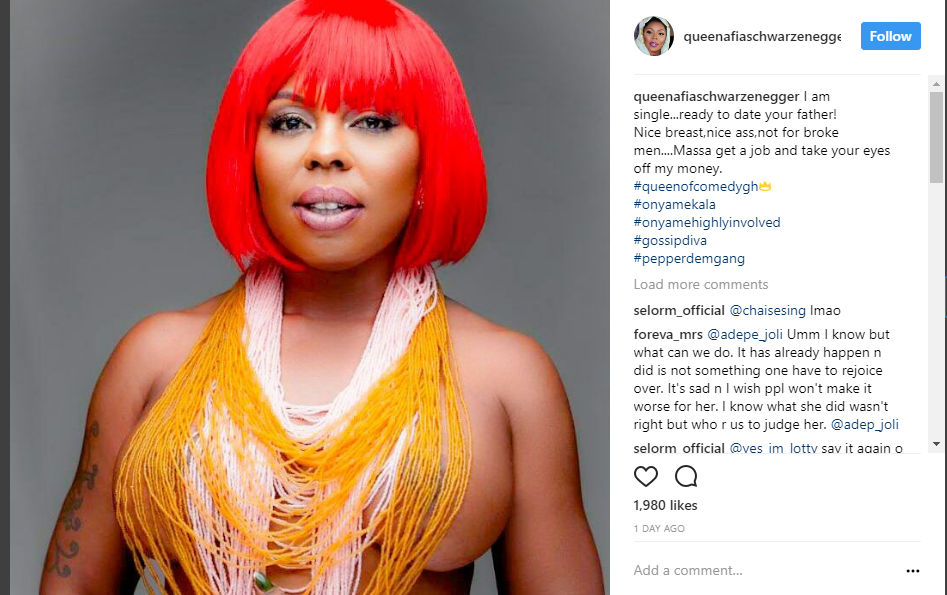 I Borrowed Money To Organize My Wedding - Afia Schwarzenegger
For the past week, videoes circulating social media concerning actress and comedienne Afia Schwarzenegger alleged to be involved in an affair.
Recently, news broke out that the actress was caught in bed with another man barely nine months into her marriage. The video is alleged to have been recorded by her 'husband', Mr Lawrence Abrokwa.
Afia Schwarzenegger is seen wearing a headscarf and clad in a white towel trying to shield her private parts from the preying lenses of the camera.
Confirming from her Instagram page, she is single and ready to mingle.
"I am single...ready to date your father! Nice breast, nice ass, not for broke men....Massa get a job and take your eyes off my money," she said.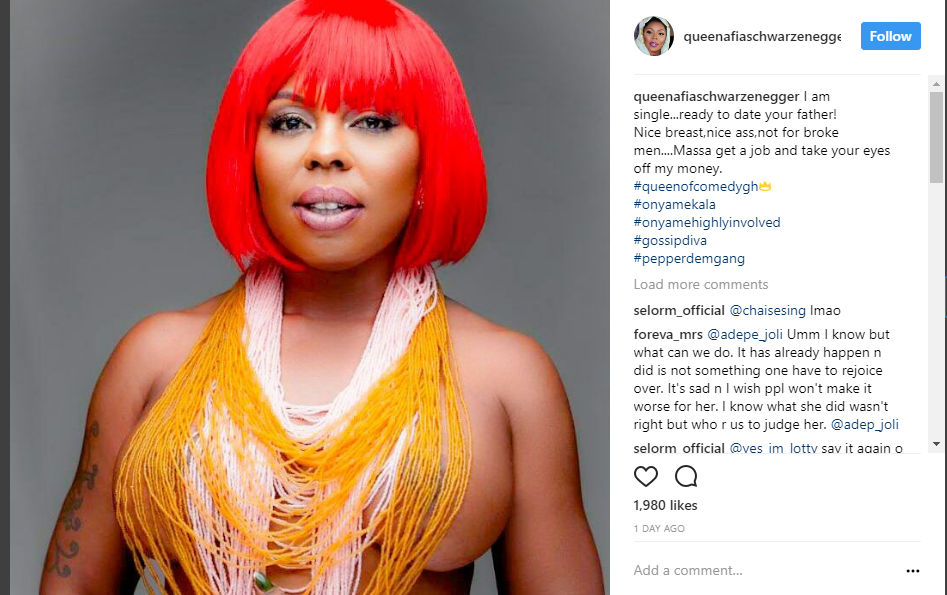 watch the video here: