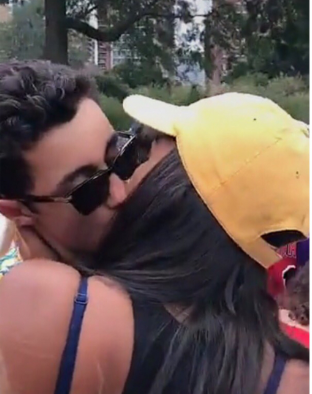 Sasha Obama, 15, pictured kissing a guy she allegedly just met at a rock concert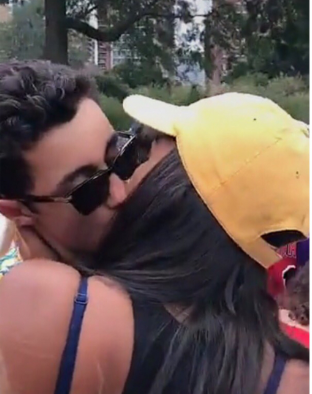 Former first daughter, Sasha Obama, was pictured kissing a white guy over the weekend at the Lalapalooza concert.
The PDA was captured by a fellow concert goer and shared on Snapchat. Sasha reportedly just met the guy and they hit it off immediately. The boy was identified simply as Matt.
More photos when you continue.
Source: Linda Ikeji